Fredline Joseph Ciril – Founder and President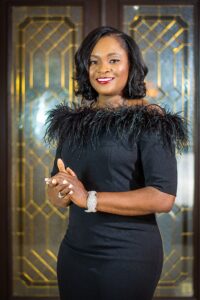 Fredline Joseph Ciril is the founder and president of House of New Vision and Hope, a faith-based non-profit organization with the mission to help children in need by providing them access to education, nutrition, and health care.
Fredline was born in Cap-Haitien, Haiti, and raised in Port-au-Prince, Haiti. Fredline is the youngest of four children. After completing High school, Fredline and her family moved to Miami, Florida.
Fredline graduated from Miami Dade College, where she started developing her leadership skills by serving as the president of the Haitian club on campus, "Boukan." She then received her bachelor's degree from Florida State University in Food and Nutrition Science and her Master's Degree in Business Administration from Florida Atlantic University.
Fredline is a dedicated professional administrator and outreach educator. She is an inspirational leader who motivates people through coaching, professional development, and personal example. She is an education advocate who implements and directs programs for the House of New Vision and Hope, which has helped improve the lives of many disadvantaged children, youth, and their families. Fredline is also dedicated to motivating and empowering women to accomplish their full potential. She is passionate about elevating and promoting hard-working professional women.
Fredline is also passionate about community work and collaborates with other organizations to help others succeed and make a difference. Fredline is the chairwoman of the "Breakfast and Learn Series" of the Haitian Chamber of Commerce of Florida (HACCOF), member of the event committee of HACCOF, advisor of Pearls of Life Women Foundation, and VIP Member of the International Association of Women (IAW). Fredline received award recognition in 2018 by the National Association of Professional Women, now (IAW) for her leadership contribution to the success of professional women.
Fredline lives in South Florida with her husband, Elie, and three wonderful children. Fredline has a passion and a heart for her native country, Haiti, and the children there. Her vision of a better Haiti has motivated her desire to give back to the community by inspiring the younger generation with a new vision of hope and prosperity.
Dr. Guerda Joseph Valere – Co-Founder and Vice President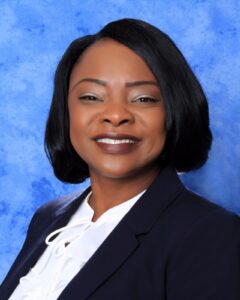 Dr. Valere was born and raised in Port-au-Prince, Haiti. Growing up, Guerda experienced the ramifications of bad healthcare policies and the devastating, life-threatening inequalities in health care. These experiences and the inefficiencies in the healthcare system in Haiti had a deep and profound impact on her and so, from an early age, nursing became Guerda's chosen profession. After migrating to the United States, she enrolled in Sheridan Technical School where she obtained her certification as a Licensed Practical Nurse. She received her Associate's degree in Nursing from Miami Dade College and graduated with a Bachelor's in Nursing (Cum Laude). Always driven to be her best, she continued to purse higher education and earned a Master's in Nursing Administration and Financial Leadership from Florida Atlantic University, and a Post-Master's certificate as a Family Nurse Practitioner at South University. Dr. Valere completed her Doctorate degree in Nurse Practitioner from the Florida Atlantic University in 2021.
Her areas of expertise include, but are not limited to, long-term care/gerontology and nursing management. Ms. Valere – as she is affectionately called by her peers – is a professor at Florida Atlantic University and at Brightmed School of Nursing. Former adjunct professor at Miami Dade College of Nursing.  She lives in South Florida with her husband Jeancot and her daughter Jayne.
Driven by her memories of her childhood in Haiti, Guerda is always mindful of those less fortunate and always strives to improve the welfare of those in her community. Throughout her nursing career, she has participated in programs which directly impact those with the most needs: health screenings and health promotion activities in communities, presentations at health fairs, and presentations on healthy lifestyle behaviors in schools and community groups.
Serving as a board member of House of New Vision and Hope is fulfilling a desire that she has always had as a young child, to help provide a better future for the underserved children of Haiti. Through her philanthropic efforts and her career, Guerda hopes to serve as an inspiration to the children of her homeland, helping them realize that through the avenues of academia and other endeavors, the only limit to achieving their full potential is the size of their imaginations.
Christine Delmas-Durandis – 1st Secretary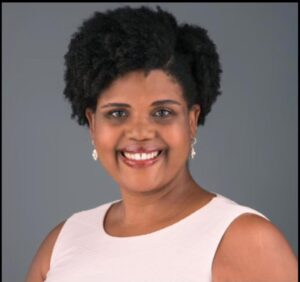 B.S in Biology, M.S in Clinical Mental Health Counceling.
Born in Brooklyn, NY Christine was raised by her mother in Port-au- Prince, Haiti where most of her schooling was done. In 2005 when Haiti was once again rocked by political unrest, Christine decided to come back to the United States to pursue her education. She enrolled at State University of New York of Stonybrook where she obtained her Bachelor of Science in Biology. While completing her undergraduate studies, Christine worked as a French and Haitian Creole medical interpreter. It was during that time that she uncovered her love and ability for languages and came to appreciate the need for translators and interpreters alike especially in the medical field where clear patient/provider communication and understanding is vital. Coincidently Christine also realized that much of the confusion the patients experienced even when procedures were carefully explained in their native language was, in some cases, primarily due to a lack of education. A big supporter of education for all, Christine believes that access to education yields stronger and efficient communities. This conviction led her to join the Board of Directors of House of New Vision and Hope with the goal to help the organization achieve its mission to bring tuition-free education to the children of Haiti.
Recently Christine has broadened her desire to help her community by pursuing her education in Mental Health Counseling. Christine explains "Any talk of mental health or disease is very taboo within the Haitian community, and as a result many who could benefit from treatment often fail to seek professional help, especially when they risk being misunderstood by a provider of different ethnic background. I would like to help change the narrative surrounding mental health care in our community by normalizing the process."
Christine is a wife and mother of three currently living in South Florida.
Jakie Badere-Beauzil – 2nd Secretary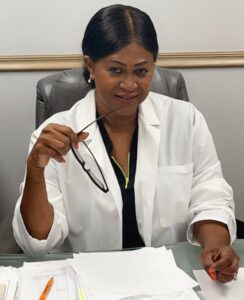 Jakie Badere has been in the healthcare field for over 25 years where she has made some very significant contribution to the nursing field overseeing the implementation of standards of nursing practice. She plans, organizes, implements and evaluates services that will achieve a clinical environment that is conducive to the continued safety of all patients. Jakie has served as a Regional Nurse Consultant from July 2013 to October 2017. There she was for clinical operational and financial leadership in nursing throughout several facilities in Florida. During this period Jakie also worked as an adjunct Professor at Miami Dade College teaching the generic RN program and the RN bridge program. Prior to being a Regional Nurse Consultant, Jakie served as a Nursing Director from April 2002 to June 2013 in Miami Dade County and Broward County area. Previous to becoming a Nursing Director she was an Associate Director of Patient Care Services/Nurse Executive in April 2001 where she directly supervised the 60 bed Transitional Care unit. Jakie Began her Career in healthcare in 1989 as a Practical Nurse. Jakie then furthered her education from Helen Fuld College of Nursing to become a Registered Nurse. Once achieving this goal, she moved to a Unit Coordinator role on a sub-acute unit throughout long term care in New York. She has subsequently served in the role of Charge Nurse, MDS coordinator, clinical Manager, and Nurse Manager. She has served as Director of Nursing for several years and moved to the corporate ladder. Jakie  earned both her Bachelor's and Master's of Science in Nursing with a minor of research from theUniversity of Phoenix.
Dr. Lumana Joseph – Treasurer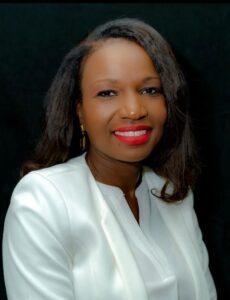 PT, DPT Dr. Joseph is the president and CEO of Lumana Physical Therapy & Wellness Center. Dr. Joseph founded the company in 2009 with the fundamental belief of equal access to all who seek quality rehabilitation services to restore optimal function and promote independence. As an owner of a physical therapy and wellness facility, Dr. Joseph presents a comprehensive approach to the rehabilitation realm by providing physical, occupational, and speech therapy services. Dr. Joseph promotes a healthy lifestyle through wellness by encouraging an active lifestyle, teaching simple
exercises, and providing educational series on comorbidities affecting the underserved
population. Dr. Joseph is a graduate of Florida International University with a bachelor's degree in Health Sciences and a master's degree in Physical Therapy. Dr. Joseph completed her Transitional Clinical Doctorate Degree in Physical Therapy from the University of South Florida in 2016. Dr. Joseph also serves as a Clinical Instructor for many universities and colleges, mentoring the Doctor of Physical Therapy Students and Physical therapy assistant students throughout Miami- Dade and Broward counties. Dr. Joseph grants internship opportunities through the Miami academic year and summer youth internship programs to numerous high school students, especially juniors and seniors. Dr. Joseph aims to equip the students with positive values, team- building opportunities, and social responsibilities while assisting them in making a valuable contribution to others. Dr. Joseph's overall objective is to demonstrate positive values and show the commitment needed to succeed in the rehabilitation realm and their future endeavors as they become young professional adults. Dr. Joseph is passionate about community services and charitable work. 
Dr. Joseph collaborates with the city of North Miami in different capacities to deliver much-needed benefits to the community. Dr. Joseph provides an annual contribution to families in need in the local community and abroad. Dr. Joseph enlists in outreach programs offering educational series and exercise classes to various groups of people. She volunteers yearly on medical mission trips to Haiti to provide essential medical care to physically impaired children and adults. Dr. Joseph affords education resources and tools to the staff at the different sites of affiliations. Furthermore, Dr. joseph supports financial assistance efforts to primary and secondary students in a rural part of Haiti.  Dr. Lumana Joseph was appointed chairwoman of the Haitian American chamber of commerce of Florida (HACCOF) in March of 2021. Dr. Joseph initially joined the Haitian American Chamber of Commerce of Florida (HACCOF) as a board member in 2017 and served as the board Treasurer from 2018 to 2019 and Board Vice-Chair from 2019 to 2021. Dr. Joseph is the Vice-Chair of the Greater North Miami Chamber of Commerce, Treasurer of the House of New Vision and Hope (HNVH), a member of the American Physical Therapy Association (APTA), and sits on various boards for the City of North Miami. Dr. Joseph currently sits on the City of North Miami personnel board as the Vice-chair, board member of the Board of Adjustments, and recently served as a board member of the North Miami Parks and Recreation and the North Miami CRA Boards. 
 Dr. Joseph founded The Lumana Foundation in 2020 to increase awareness and assist the underserved and underprivileged population by educating, facilitating, and providing tools necessary to enrich one's life. Dr. Joseph is currently working in collaboration with the chief medical doctor of L'hôpital St. Antoine in Jeremie for earthquake relief efforts. 
 Dr. Joseph's aspiration in life is to educate others, help people in need, and make a difference, no matter how small. Dr. Joseph is God-fearing and believes that she is a vessel in God's kingdom. Dr. Joseph spends her spare time with her two wonderful sons, family, and friends. Dr. Joseph enjoys traveling, dining, art, music, and reading a good book.
Mentorship Program Committee Program Co-Director
Dr. Guerda Joseph Valere, DNP, APRN, FNP-BC, NP-C Program Co-Director
Dr. Lumana Joseph, PT, DPT
Mentorship Program Committee Daniela Lans Geraldine Montilus Darlene Holland Linda Pinchinat, APRN Natacha Etienne, APRN
Scholarship Program Committee Dr. Stephanie Thomas, DHSc
Program Director Marline Monestime
Program Co-Director Christine Delmas-Durandis, M.S. Event Director Wendy-Ann Alexander, RN Natacha Etienne, APRN Nelda A. Jean Alberta Mathurin Guirlene Medard, APRN Geraldine Montilus Claudia M. Norvilus, MBA Linda Pinchinat, APRN Mica Senat, RN Fabienne Souffrant Dr. Stephanie S. Thomas, DHS Tania J. Valcourt Dr. Joseph Durandis, MD Kristoffer E. Doura, MBA Ken Frazier Dr. Sabrine Semoin, MD, MBA, FACS Karoll-Ann Fanfan Elizabeth Guerin Gerald Jean Eddy Beauzil